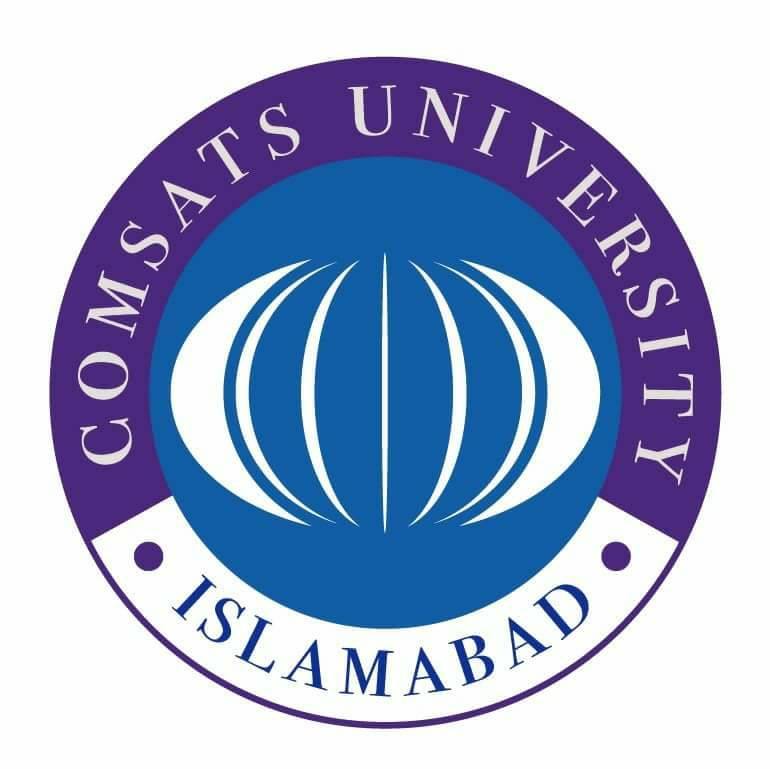 COMSATS University Islamabad, Vehari Campus
Vehari city is 100km from Multan city. Vehari is the central region for diverse socio-economic life. In 2008, COMSATS University Vehari was established over a land of 52 acres. Vehari campus of COMSATS institute of information technology was established in 2008. Vehari campus is one of the fast-growing campuses of COMSATS. Vehari campus started with 45 students enrolled in one program. Now, it has 100+ competent faculty members, more than 1,900 students, 15 programs, and 3 well furnished academic blocks.
The campus is providing quality education to the students. CUI Vehari is constantly making efforts to transform its students into capable professionals, sensible intellectual, and responsible citizens. CUI Vehari aims to set a research culture for economic human Resource Development. The University is aiming to provide the best educational options to the students and young professionals. Keeping in view the market potential and industry trend, students are being taught.
The University has also achieved a lot of milestones in research. Alumni are also serving as the best in their relevant fields. CUI Vehari takes pride in its achievements in both academic activities and co-curricular activities like sports, adventure, cultural, and social-service. CUI Vehari has exceeding development.
The institute has highly qualified faculty and has high-quality of its teaching and research activities, in engineering, and management sciences. Many other research projects are in the pipeline as well. The Institute generates a class of engineers and scientists who are working in different industries of Pakistan to add value to society. COMSATS Vehari Campus sticks to get the stamp of excellence in the field of Science and information technology and becoming a competent state of the art academic and research institute.
COMSATS University Vehari – Admissions, Departments & Scholarships
u003cstrongu003eAdmissionsu003c/strongu003e
u003cstrongu003eDepartments and Programsu003c/strongu003e
u003cstrongu003eScholarshipsu003c/strongu003e
Selection Criteria for Undergraduate Programs 1. 12 years of relevant education or equivalent with 50% marks from an accredited educational institution. 2. Valid NTS score as per the policy of COMSATS University Vehari. Selection Criteria for Graduate Programs 1. 16 years of relevant education from an accredited educational institution, with minimum first division (Annual System) or CGPA 2.5/4.0 (Semester System) and no third division (Annual System) or 'D' grade (Semester System) throughout the academic career. 2. NTS GAT (General) with a minimum score of 50. Selection Criteria for Postgraduate Programs 1. 18 years of relevant education with a thesis of 06 credit hours or its equivalent degree with a thesis of 06 credit hours from an accredited educational institution, with 70% marks (Annual System) or CGPA 3.0/4.0 (Semester System) and no third division (Annual System) or 'D' grade (Semester System) throughout the academic career. 2. GRE (Subject) as per the policy of HEC or NTS GAT (Subject) with a minimum score of 60.
Department of Computer Science
Since 2009, the Department of Computer Science at CUI Vehari has equipped its students with technical understanding and practical exposure. They have a faculty with high intellectual level and diverse experience in teaching, the students and young professionals with a problem-solving approach. Students avail the opportunity to use furnished computer labs. The Department has new research trends in High-Level Programming.
| | | | | |
| --- | --- | --- | --- | --- |
| Programs | BS | MA/M.Sc | MS/M.Phil | PhD |
| Computer Science | ✔ | ✔ | | |
| Software Engineering | ✔ | | | |
Department of Environmental Sciences
To conduct interdisciplinary research, CUI Vehari Campus established the Department of Environmental Sciences in 2011. Faculty members, researchers, and students are actively involved in dealing with environmental issues. The department is offering programs of live sciences as well.
| | | | | |
| --- | --- | --- | --- | --- |
| Programs | BS | MA/M.Sc | MS/M.Phil | PhD |
| Environmental Sciences | ✔ | | ✔ | |
Department of Management Sciences
To raise business leaders, Department of Management Sciences at CUI Vehari is not only working to introduce the management skills in students but also playing a role to improve the standards of education. It has many industrial linkages as well. Highly qualified faculty members teach all the required subjects in good order and strengthen the personal traits of a student to cater to all the challenges of the practical field.
| | | | | |
| --- | --- | --- | --- | --- |
| Programs | BS | MA/M.Sc | MS/M.Phil | PhD |
| Economics | ✔ | ✔ | ✔ | |
| Business Administration | ✔ | | | |
| Accounting and Finance | ✔ | | | |
| Management Sciences | | ✔ | | |
Department of Humanities
Humanities is an ancient field of study. The Department of Humanities at CUI Vehari is offering a course in English. The department is run by highly qualified staff, teachers, researchers, and professionals. It also engages the students in various interactive talks, learning sessions, workshops, and seminars to improve their level of thinking and solution approach. The department itself is not offering any degree program, but responsible for teaching the following subjects to the students enrolled in professional programs.
| | | | | |
| --- | --- | --- | --- | --- |
| Programs | BS | MA/M.Sc | MS/M.Phil | PhD |
| English | | ✔ | ✔ | |
Department of Mathematics
Mathematics itself is a mature, analytical and complex subject. Department of Mathematics at CUI Vehari Campus is offering many courses. The distinguished faculty members teach the courses and conduct research in applied mathematics, fluid mechanics, relativity, and algebra. The department is leading in research productivity and holding many awards as well.
| | | | | |
| --- | --- | --- | --- | --- |
| Programs | BS | MA/M.Sc | MS/M.Phil | PhD |
| Mathematics | ✔ | | ✔ | |
There are always some bright students, who want to excel but the limited financial resource is the only stone in their path. In this regard, CUI Vehari is assisted by numerous scholarships, internal and external fundings, financial aids and awards. – HEC scholarship – Need-based scholarships
Hey, I'm about to take admission in @CIITIslamabadu003cbru003eu003cbru003eWhat's your feedback on that?u003cbru003eu003cbru003e#COMSATS #CUI #Vehari #Jaamiah u003cgwmw style=u0022display:none;u0022u003e
u003cstrongu003eResearch and Developmentu003c/strongu003e
u003cstrongu003eWorkshops and Seminaru003c/strongu003e
COMSATS University Vehari is a leading public sector institution in the field of research having many research publications having a high impact factor in HEC recognized journals. Besides this, the university has a recent research trend in the fields of environmental sciences, computer science, mathematics, and management. CUI Vehari also has dynamic research groups, updated research labs, and centers. To merge the theoretical knowledge and field practices, it conducts workshops and conferences apart from the curriculum.
Different workshops and seminars are carried out related to different departments. Workshops related to NGS and data analysis are held every semester. – Conference on "Advancement in Sciences and Research" was held on February 27, 2013.