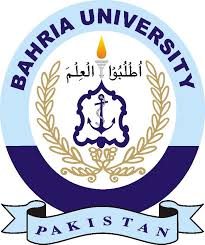 Bahria University Islamabad, Lahore Campus
Bahria University Lahore Campus is a public sector university and was developed by the Pakistan Navy in 2000, and now it is a higher education institution in Pakistan. The Bahria University Lahore Campus (BULC) is affiliated with HEC, PEC, ACU, NCEAC, PMDC. The main campus of Bahria University is at Islamabad and other campuses are at Karachi and Lahore. Bahria University Lahore Campus having interdisciplinary programs that include Computer Sciences, Management Sciences, Law, and Psychology.
Bahria University Lahore Campus provides an opportunity for its students so that they can fulfill their academic and personal targets. Along with education, it is also focusing on giving ethical and moral upbringing. Another major role it has is the building of a remarkable personality. The conducive learning environment, well-equipped classrooms, discussion rooms, laboratories, libraries, and sports facilities are available for students. Bahria University Lahore grooms all the students in such a manner that they achieve their academic and personal goals. BULU's significance approach is to rise students on their morals and ethics.
Bahria University Lahore Campus has produced quality graduates. All the world-class facilities are given to students to nurture their creativity at all levels. University also encourages various extracurricular activities, which are a crucial part of students' education. Vision: To appear as a leading institute that helps promote education and research which leads towards the well-being of our nation and society. Mission: To proceed in the fields of teaching, research, and training to make students become able to take upon the demanding assignments in the many fields of expertise.
Bahria University Lahore Campus – Admissions, Departments & Scholarships
u003cstrongu003eAdmissionu003c/strongu003e
Bahria University Lahore Campus offers admission in many fields.
Selection Criteria for Undergraduate Programs
1. 12 years of education with a minimum of 45% marks. 2. DAE with at least 60% marks. 3. 50% marks in entry test
Selection Criteria for Graduate Programs
1.16 years of education with minimum CGPA 2.5/4 or 45% marks in annual system. 2.50% in entry test.
Selection Criteria for Postgraduate Programs
1.18 years of field related education From HEC recognized university with at least CGPA 3/4 or first division in annual system. 2. GAT (subjective) or GRE subject with at least 60% marks.
Department of Computer Sciences
Department of Management Sciences
| | | | | |
| --- | --- | --- | --- | --- |
| Programs | BS | M.A/M.Sc | MS/M.Phil | Ph.D |
| Business Management | ✔ | | ✔ | |
| Project Management(Weekend) | | | ✔ | |
| Management Sciences | | | ✔ | ✔ |
Department of Professional Psychology
| | | | | |
| --- | --- | --- | --- | --- |
| Programs | BS | M.A/M.Sc | MS/M.Phil | Ph.D |
| Psychology | ✔ | | | |
Bahria University Lahore Campus is giving grants to extraordinary and needy students. Different scholarships including Need-Based and Merit-Based are available for the students. In order to make education available for all students.
Hey, I'm about to take admission in @Official_BU
What's your feedback on that?
#BULC #Lahore #Jaamiah
u0eSeminars u0026amp; Workshopsu003c/strongu003e
The ambition of the University is to encourage, develop, protect, and promote the spirit of inquiry among faculty and students. The Office of Research, Innovation, and Commercialisation (ORIC) was developed in October 2011 in order to improve the research culture by providing facilities in all research activities and forming a connection between industry and academia.
Workshops and seminars make individuals grow mentally, socially, and knowledge-wise too. The students gain insight into diverse aspects of different fields. They are helpful in expanding their knowledge, skills and also build confidence in them. 1. A seminar on Systems, Application, and Products (SAP) was conducted on April 22, 2019. 2. The Industrial Exposure Workshop was held on April 3, 2019.